So here it is rolling Its a new fount fender and a custom rear one. The tank is one of two I have.
Been quite busy working at getting it together.
Chrome comes back tomorrow and then I cam put the rest of it together.
And Ya I know the fender looks like ass.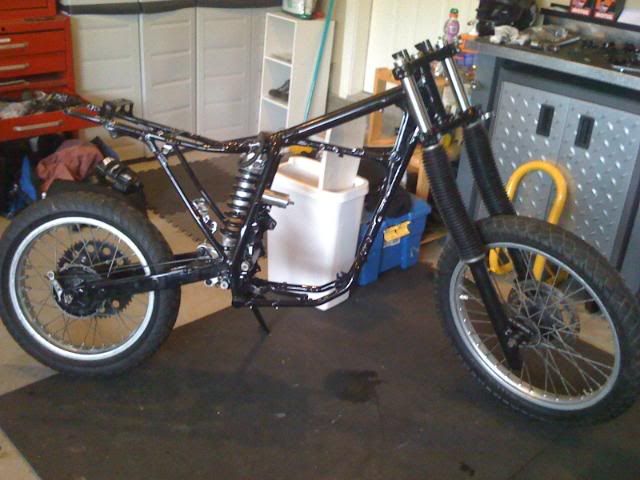 As it stands with the bike:
Motor is painted a flat textured kind of Motorcycle specific paint
Powder coated side covers
Powder coated frame, Swing arm, shock spring, fork lowers, foot pegs and mounts, kick stand, kick start
Chromed the valve cover bolts, side cover bolts, the oil line on the motor and a few brackets
New cables all around
Rebuilt the forks
Redoing the seat
New bearings
Painted a bunch of stuff